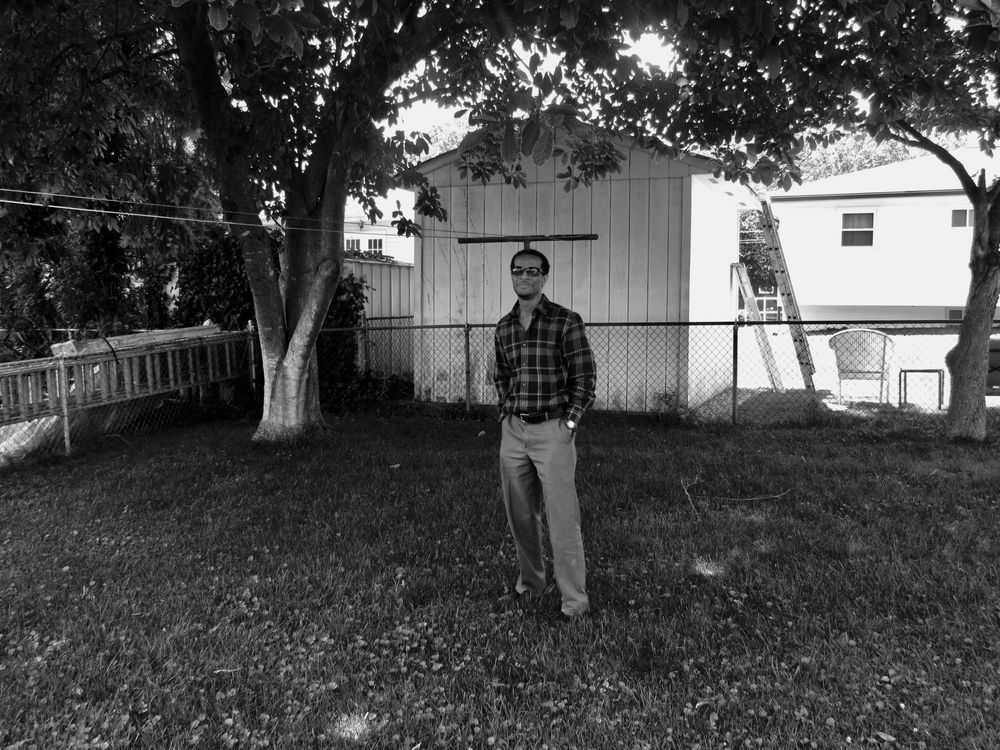 Versatile music artist Deep Transit is offering a new creative wave in the music industry with his latest creations. Check out his latest works of dance music and hip-hop.
Introducing Deep Transit, the artist who is capable of creating magic with his musical creations. Influenced by dance music and the retro flavors from the '80s and '90s, he offers musical works that can create a bridge between the past and the present. There is a blended essence of R&B, Hip hop, and electronic dance  Rob being a versatile producer, songwriter, and recording artist; he is also capable of offering a poetic lyrical touch that makes it even more engaging for all kinds of listeners. Some of his recent singles like, 'Faith', 'Liberate', "Step it up", etc are some of the best examples of his musical craft, talent, and skills.
A Dive Into Deep Transit's Excellent Music – "Elevate" LP, "Everything Rhythm" Album, and Much More!
Far from standard and monotonous genres structures, with his project Deep Transit, Mitchell infuses the contemporary music scene with captivating and engaging tracks such as the number 1 hit on soundcloud.com "Liberate," and the number # 1 hit "Keep on Dancing.""Embrace" develops quickly thanks to the harmonic crescendo of synths and vocals of the first verse. The Deep House/Techno House vibes are evident and lead to the memorable Rap part of the choruses, which sit perfectly with the brilliant beat. The production is smooth and efficient, giving the track top-quality levels that make the whole song flow smoothly from start to finish! A fantastic balance between arrangement and songwriting makes this song a rare gem of contemporary music! Well done!
Growth Illustrated Music Magazine
How Rob Mitchell aka Deep Transit is Shaking Up the Music Scene With His Eclectic Style and Unstoppable Energy 
Ladies and gents, gather 'round and get ready to groove, because today we're diving deep into the world of Deep Transit, the electrifying musical sensation that's got everyone's hearts pumpin' and feet tappin'. Rob Mitchell, the man behind the magic, has been tearing up the scene with his unique blend of '90s Chicago deep house, tech house, hip-hop, rap, and R&B, and we can't get enough. So strap in and join us on this wild ride through the life and times of this musical maverick. 
Rob's inspiration springs from a rich well of artists, drawing from the likes of Larry Heard and Herbie Hancock, dance music and his creative genius shows no signs of stopping. Deep Transit, his chosen project name, has its roots in the late '90s and early 2000s, when Rob began collaborating with other musicians and engineers to create his signature sound. Starting out producing house music and EDM, he skyrocketed to fame with the release of his groundbreaking LP, "Elevate." 
Our boy Deep Transit has since racked up an impressive ten #1 hits through outlets like Radio Airplay, Soundclick.com, and various press releases, proving that Rob's talent is absolutely undeniable. Despite being a part-time solo artist, Rob has been relentlessly producing dance music, EDM, hip-hop, and electronic tracks that have kept us all on our toes. 
May 2022 saw the release of Deep Transit's wildly popular LP, "Everything a rhythm," . The  Elevate album gifted us with four chart-topping hits: "Embrace" (Billboard Music Chart),"Her Smile" (Like Gravity), "Timeshift" (Dance), and the ever-catchy "After the Rain."
Deep Transit, also known as Rob Mitchell, is capable of projecting his sonic vision and musical perception through each of his musical creations. The revamped flavors of the '80s and 90's sounds with a modern twist offer a potential does of highly addictive energy. The latest single 'After the Rain' is the greatest example of his craft released with a music video. Matthew did a great job crafting the music video.  Rob's upcoming EP 'Everything rhythm' is all set to create huge buzz again with fresh new singles like 'Step It Up', 'Liberate', etc to name some. Follow Deep on YouTube to explore more of his music.
Exclusive interview : Deep Transit-Rob Mitchell
THE FURTHER (Magazine)
Deep Transit is an artist who continues to surprise us with his music. Today, we want to celebrate his art, which will accompany this new season in the best way possible. 
It is not the first time we talk about him, and today we rediscover him thanks to "Liberate", a song effortlessly blending old-school R'n'B with electronic sounds. 
The track offers the promise of a wild and endless dance, to free your mind from the daily routine. Press play :
 DEEP TRANSIT: AUTHENTIC SOUND AND INFECTIOUS ENERGY
 You already know Deep Transit, aka Rob Mitchell if you read our magazine. The artist we discovered thanks to his stunning signature sound and groove is part of our best discoveries and today we honour his sound thank to "Just Looking at the Sunset" and "Embrace" that we have just heard.
Once again, Deep Transit serves his old-school recipe between R'n'B, hip-hop and electronic sounds. The artist's sonic vision revamped 80's and 90's sounds with a modern twist and highly addictive energy. Muzique Magazine. 2023
Rob Mitchell (Stage name) Deep Transit is a composer/ record producer and singer, songwriter and technician.  DC. VA, and MD. Deep Transit will be releasing a brand new "LP".  "Everything a rhythm"  Around May 2022.  The single: "Everything a rhythm" was release 2021. The artist has release 3 singles  that will be featured in the upcoming LP.   Rob will be releasing another Single soon.  Deep Transit has 10 # 1 hits through outlets like Radio Airplay.  Soundclick.com. and other press releases. Rob is a solo artist that has been recording dance music EDM/Hip hop/Electronic on a part-time basics for years. His latest "LP" is a mix of Hip Hop/Rap/and electronic. There are a couple of Instrumental tracks on the upcoming "LP" such as the #1 hit "Just Breathe" (Instrumental)  Deep Transit just release "Just looking at the sunset November 2020.  Deep Transit- Is inspired by Chicago deep house music/Tech house of the '90s . As well as Hip hop/Rap. and R&B. Rob is also inspired by artist like Larry Heard and Herbie Hancock.
Deep Transit is a project name that Rob Mitchell goes by. Working with other musicians  and engineers on projects in the late 90's and early 2000. Deep Transit early days. Rob started out producing house music and EDM and dance music. But the turning point was the LP" Elevate"For that LP had 4 number 1 hits :  "Embrace", (On billboard Music chart ) Her smile (Like gravity),  "Timeshift " (Dance )and of course "After the rain".Rob started doing other styles of music. The next LP'  Everything rhythm was release July 2022. With the number 1 hit on soundcloud.com  "Liberate". and the number # 1 hit "Keep on dancing "
From: Bla bla radio music non-stop by: Stroakle: